Fife Sport Recognition Awards 2020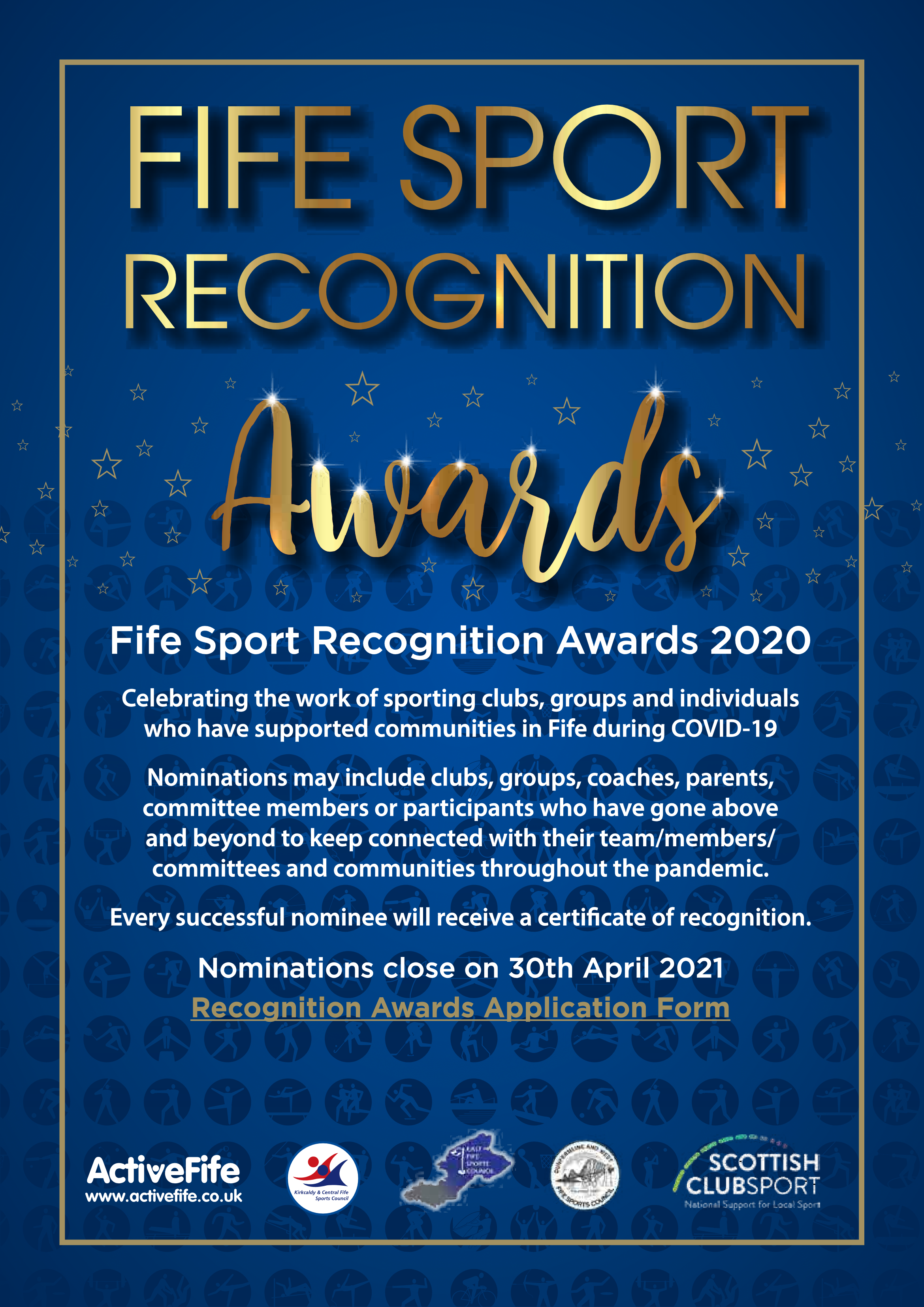 Celebrating sporting clubs, groups and individuals who have supported and been active in their communities in Fife during COVID-19 in 2020. Fife's 3 sports councils, in partnership with Active Fife, would like to encourage our sporting community to nominate those who deserve thanks and recognition for their efforts, and celebrate the positive impact sport has.
Nominations may include anyone in sport who has gone above and beyond to keep connected with their team/members/committees and communities throughout the pandemic (eg. adapting sessions/training offering online, challenges, quizzes, highlighting successes, sharing important information, caring for or keeping connected with their local community. No matter how small or large we want to recognise everyone's amazing work! We recognise there is much great work continuing, but ask that nominations relate specifically to work done or initiated in 2020.
Fife Sport Recognition Awards 2020 (in partnership with Active Fife) (office.com)